Power Packed

Non-GMO

No Artifcial Preservatives

Gluten-Free
Our dips are creamy, dreamy. Authentic, yet playful. Each spread is simply handcrafted and bursting with flavor.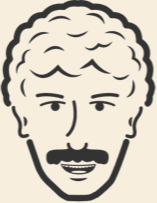 Bold. Playful. Authentic.
By blending old and new flavors, Baba's is smashing all perceptions of what Middle Eastern cuisine is and can be. Baba's is traditional with a twist. Daringly delicious. And a celebration of food and culture.

yallah,

dip

into

our

favs
Through playful packaging and contemporary flavors, Baba's is sharing the staples of the Middle East and the Mediterranean with you. Guilt-free and good-for-you, the vast majority of our products are non-GMO, vegan, gluten-free, plant-based and contain no artificial preservatives.
Palestinian-American siblings recreating family recipes with a modern twist. 

Thoughtfully-sourced for a healthier and yummier future. 

Made to order in our very own facility so you get the best. every. single. time. 

Only the finest ingredients. Simply handcrafted for you to devour.
"Yum! Seared Tuna Flatbread x @eatbabas Sriracha Hummus x greens, peppers and tomatoes!"
@minneapolisfoodiegirl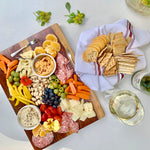 "When they said "Creamy, Dreamy" they weren't kidding! And just like that, @eatbabas has become an absolute love. Grazing at its best!"
@Travel_drink_eat_repeat
"I eat a lot of hummus, but @eatbabas has ruined other hummus' for me! Long story short, it's incredible, buy some and eat the best damn hummus around."
@FancyDinnerClub
"Calling all hummus lovers! @eatbabas is making some amazing hummus in some really unique flavors! My personal favorite was olive and if you like spicy, go for the Sriracha! "
@Hannahs.Foodyssey
"My child left me one dollop of Baba's hummus at dinner 😋#everylastbite "
@beanafett
"Best hummus on the block"
@margaritameetsfood