About baba's
Palestinian-American siblings recreating
family recipes with a modern twist.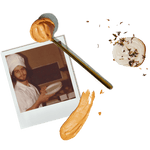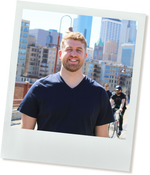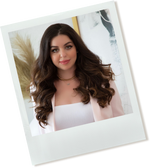 hi. we're rana and khalid
Our baba, Jamal, humbly brought an authentic flavor of his home Jerusalem to America in the late 1970's. His creamy and bold hummus was created in the kitchen of his restaurant, The Mediterranean Cruise Café in Minnesota in 1979 when Middle Eastern food was practically non-existent. It quickly became our most requested dish and remains so four decades later!

We always knew our Baba's hummus was special. The love and fierce following our patrons have for our super, creamy homemade hummus influenced us to package and brand our signature hummus to share with the rest of the community. In 2018, we launched Baba's! Today, Baba's offers a variety of hummus flavors, g'noosh, tzatziki, falafel and pita bread.

Baba's is not only a food brand, it's a taste of the Palestinian-American experience. Baba's is a mix of our Palestinian-American identity through food and culture. Our traditional hummus embodies the authentic, creamy hummus from our city Jerusalem. Our spin-off flavors are the representation of our playful, rebellious and 'melting-pot' American side. We are equally proud to be Palestinian and American. It's the best of both worlds and we want people to taste that through our food.
Modern, Middle Eastern

A contemporary spin on the stables of MENA and the Mediterranean. 

Creamy, Dreamy 

Velvety, smooth loads of yumminess.

Bold Flavors

Pure goodness of the finest ingredients with unique and trendy flavors. 

Family-Owned

From our kitchen to your table.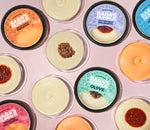 baba's way
Simply, Handcrafted
Thoughtfully-sourced real ingredients and contemporary flavors.

Playful Packaging
Our products taste yummy and look pretty too.

Dip into Goodness
The perfect snack, anytime.
The latest recipes, tips and more from our blog.